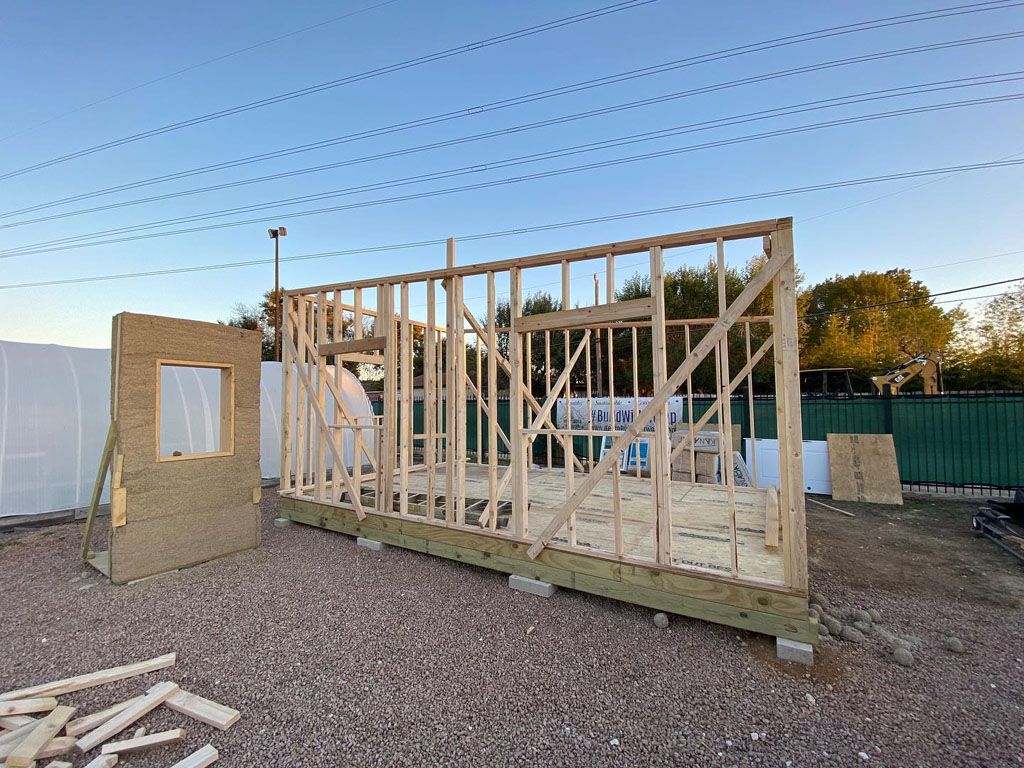 The framing is up!
Next is packing in the

Hempcrete
Why build with hemp?
Here's a few reasons:
♻️Carbon Negative: Hemp absorbs carbon both in the growth cycle of the cannabis plant AND as a living, breathing wall
♻️Renewable: The Hurd or inner woody core of the cannabis hemp plant can be regrown into about 100 days
♻️Energy efficient: data from other countries building with hemp have shown it reduces electricity bills by 40-60% due to its superior Thermal Mass and Insulated Properties.
♻️Healthier Building: Finished hempcrete is natural anti microbial and anti bacterial preventing from mold growth that can affect your health
♻️Biodegradable: since it's made of organic materials, if the building needed to be demolished the walls could be composted instead of sent to landfill like every other building demo.
–
Sustainability isn't just a cool core value of ours; it's how we LIVE and OPERATE.
–
Be weary of other juice companies using #Greenwashing to make it SEEM like they are sustainable focused.
Juice Bar Building Progress Gallery: